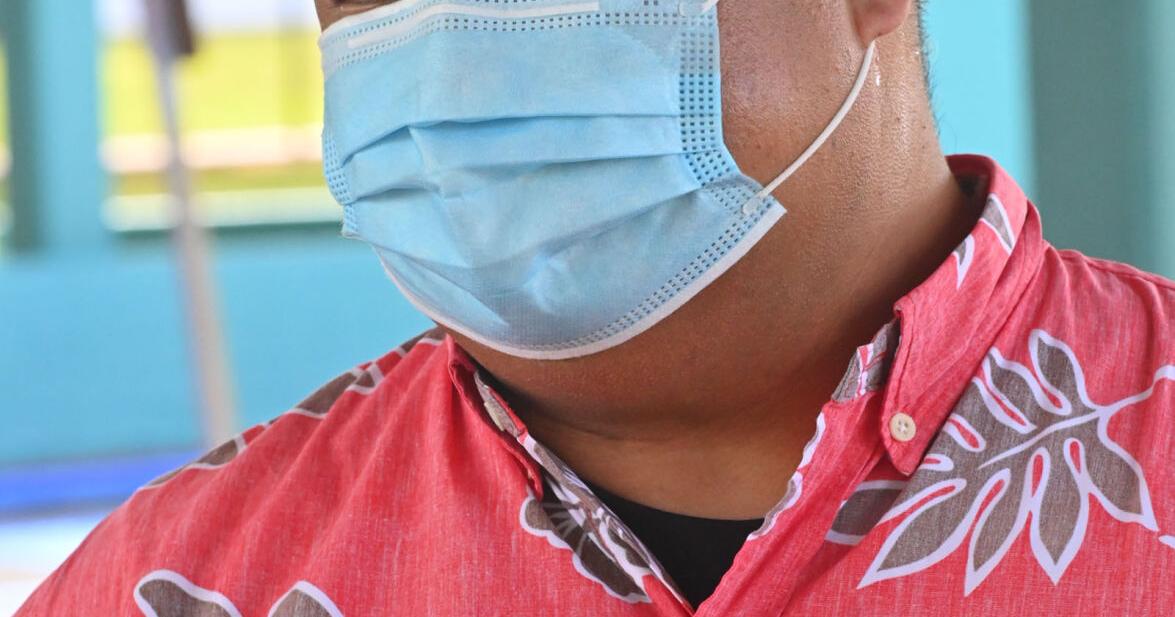 As an Amazon Associate I earn from qualifying purchases.
A trip to the continental United States to discuss the high-risk grant status of the Guam Department of Education may turn into a virtual meeting after a member of the Guam Board of Education questioned the timing.
"Are we about to open schools and the superintendent is leaving again?" asked board member Robert Crisostomo.
Guam Department of Education Superintendent Jon Fernandez had applied for travel authorization during this week's Guam Board of Education meeting. He withdrew his request after hearing concerns about the timing.
The purpose of the trip was to meet with senior U.S. Department of Education officials on December 1 to discuss the next step in getting Guam out of high-risk federal scholarship status. This state, among other things, requires the Guam DOE to submit periodic reports on federal spending and pay about $ 3 million annually for a third-party trustee.
Chrysostom said he did not oppose the meeting, but considered it to be something that could be managed through a digital platform, such as Zoom.
"We need you on the ground to open schools," said Chrysostom, who made a motion to deny the travel application.
Chrysostom's motion failed. However, Fernandez stepped forward and withdrew his request.
Earlier this week, the board approved the GDOE administration's plan to resume face-to-face classrooms for students of all levels five days a week on November 29th.
The plan, as initially announced, was for students to return to the traditional learning schedule in January. But officials moved high school students to start Dec. 1, and younger students were still starting in January, the plan was announced last week. And this week, the plan to move all students earlier has been announced to the board of directors and has been approved by the board.
The opportunity to meet individually with U.S. DOE officials came up during Fernandez's last trip, from which he recently returned.
U.S. DOE Secretary-General Chris Soto and Secretary-General Miguel Cardona had time to meet with Fernandez along with other U.S. DOE officials and the third-party trustee on Dec. 1, he said. Fernández. Discussions were expected to focus on getting the U.S. DOE to conduct final reviews in the spring that could help remove Guam from high-risk fellowship status.
The superintendent also made it clear to board members that traveling was not something he expected, especially during this time of year.
"I'd rather not leave, but I don't want to miss the opportunity, so I'd like the board to act," Fernandez responded.
An approved travel request would have allowed Fernandez to attend a national discussion on education, at the Brustein and Manasevits Fall Forum, and meet with key U.S. DOE officials who would also attend.
Third party trustee
A third-party trustee has been overseeing the management of federal grant funding by the GDOE since 2009. This came after the department was designated a high-risk recipient of federal funds in 2003.
Over the years, GDOE has worked to get out of the high-risk designation, focusing on areas identified by federal partners, but the momentum slowed slightly as a result of the COVID-19 pandemic that has affected education for the last two and a half years. years.
"I think the momentum slowed down a bit due to the fact that we couldn't get anyone to visit the place. We did a virtual follow-up last summer and then, of course, there was a change of administration, "Fernandez said.
Fernandez's meeting would have helped establish connections and restart the process.
"I am very pleased to have the opportunity, along with President Mark Mendiola, to visit Ms. Christine Jackson with the U.S. DOE, our senior person in risk management, as well as Deputy Secretary Phil Youngst, who in charge of auditing and financial management.and overseeing the division of risk algorithms.We needed this top-level involvement and it resulted in the US DOE's commitment to visit the site sometime in the spring, in more than the virtual follow-up they already had planned for January next year, "Fernandez said.
The aim of the next surveillance is to remove certain elements of the special conditions or at least to eliminate the fiduciary supervision of third parties on areas where sufficient progress has been made.
"The most important thing is in the area of ​​property management and employee time tracking, so these discussions will continue as we try to finalize the January agenda and sometime in the spring, either April or "May, we expect the USDOE to physically come to the site. Because there are a number of elements to reconsider that will not be removed at this time without this physical visit to the site," Fernandez said.
Amazon and the Amazon logo are trademarks of Amazon.com, Inc, or its affiliates.